Posted at 11:00 - July 29th, 2019 - Megan & Jae - Education Guides
Uses: Metabolism, Hormones, Kidney Function,
Swollen Joints, Prolapsed Uterus
Historically, Burdock has been considered a source of nutrients to help nourish the entire body.
• The Cherokee considered it a valuable herb for many ailments.
• The Chinese have used Burdock for coughs, colds, throat issues and tonsillitis as well as measles, sores and abscesses.
• It has been used in Europe to assist a prolapsed and/or displaced uterus.
---
Liver & Blood
• Functions as a strong liver purifier
• Serves as an excellent blood purifier and cleanser; works to remove long term impurities
• Assists in clearing the blood of harmful acids due to calcification (calcium) deposits

Hormonal & Glandular
• Provides valuable support to skin and glandular issues
• Assists in restoring and maintaining hormonal balance
• Works with the pituitary gland and assists in processing protein in optimal amounts
• Pregnancy: Used as a mineral-rich hormone support to assist in balancing all systems

Toxins
• An antidote for poisons in the blood
• Can relieve the burden on both the kidneys and lymphatic system during the process of neutralizing poisons


Kidneys
• Supports kidney function
• May increase urine flow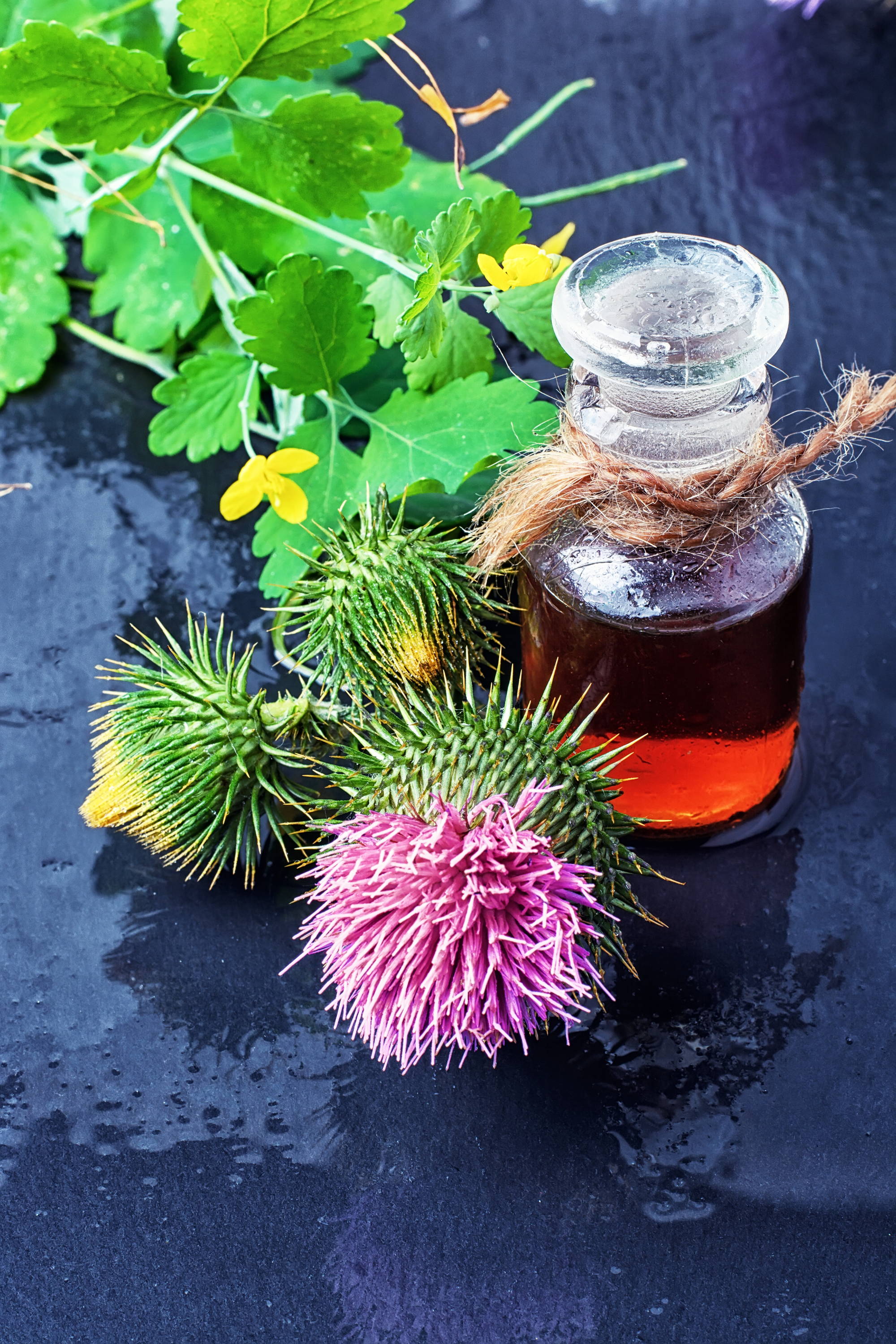 ---
Parts of the plant used include for therapeutic purposes: The roots, leaves, and seeds
---

Megan is our product curator and store visionary. Personally vetting every product that comes through the door, she evaluates thousands of items each month with a focus on quality ingredients and value. Well-schooled in the supplements department and the editor of our in-store newsletters, she still insists her main job is raising three daughters! (Wichita, Kansas)
2019 marks Jae's 20th year working as a Holistic Nutritionist and Supplement Specialist in the Health Food industry. This environment has afforded the opportunity to discuss health issues and solutions with thousands of customers and clients. Along the way, she has acquired multiple certifications including biogenealogy, environmental biology, holistic nutrition and various healing modalities. She is currently studying to complete a Ph.D in Holistic Nutrition.
All Eureka Market Education Guides are intended for educational purposes only. The guides are NOT intended to substitute for professional medical consultation and as such, do not diagnose, prescribe or offer personal medical advice. Always consult with your health care professional before taking supplements with prescription medications.
Berries: A Nutrition Powerhouse

Yucca – Nature's Beneficial "Steroid"