The Many Benefits of Coconut Oil &
MCTs (Medium Chain Triglycerides)

Posted at 11:00 - August 8th, 2019 - Megan & Jae - Education Guides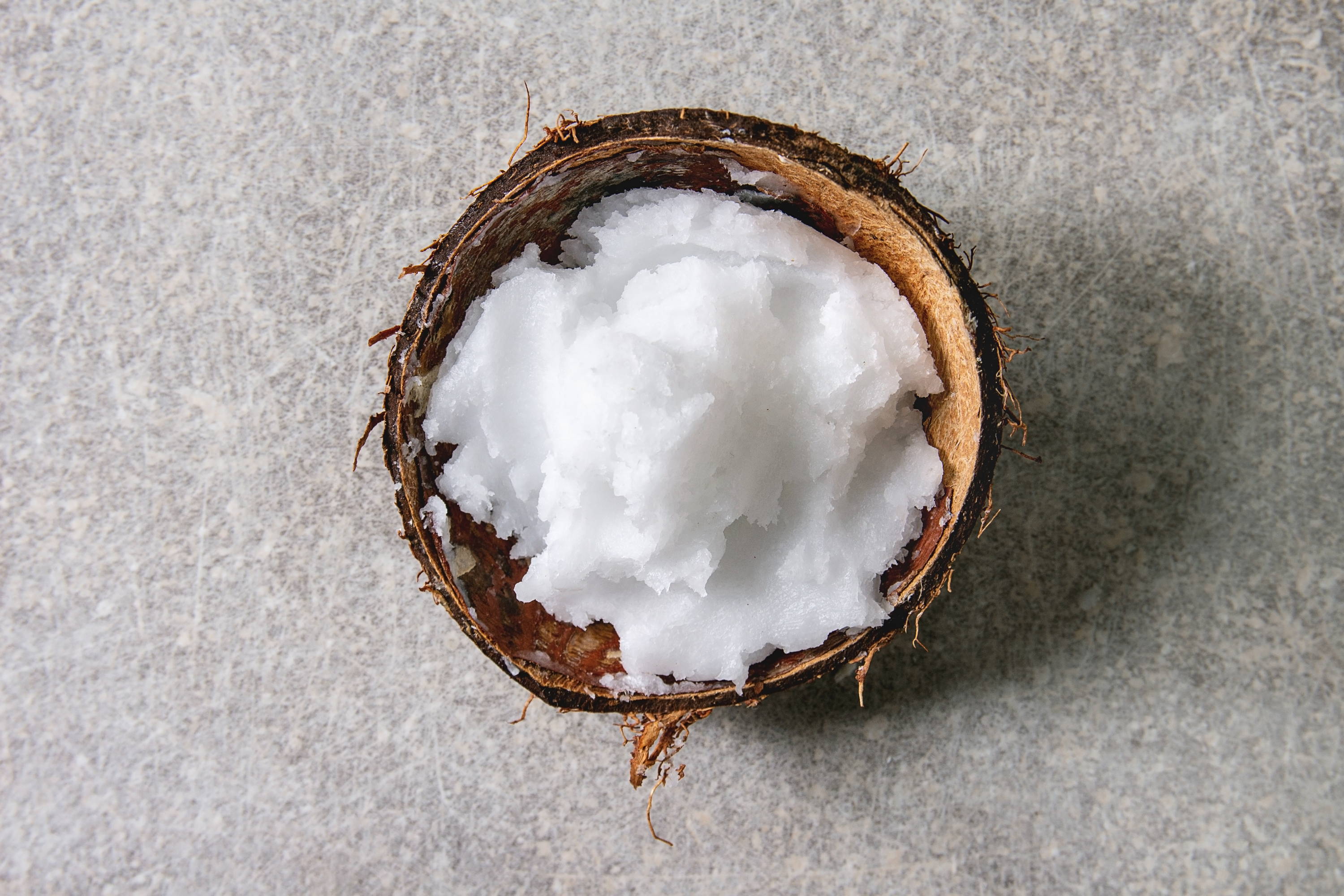 Coconut provides a unique type of oil as a beneficial saturated fat. It includes the beneficial medium chain fatty acids, known as MCTs, which offer a number of unique properties which are beneficial to the body.
Additional Coconut Oil Benefits

Stable at high heat and beneficial for cooking, the best form is virgin cold-pressed to prevent contamination by partially hydrogenated additives.

Anti-viral/Immune Support
It contains lauric acid, a known antibacterial, antiviral and antifungal agent. Lauric acid, in the digestion process, morphs into monolaurin which is highly effective in helping exterminate harmful pathogens such as fungi, bacteria and viruses. Regular use is reported to assist in preventing/minimizing colds and flus while also supporting healthy immune response to Hepatitis C, Herpes viral complex and the Epstein-barr virus.
Candida Albicans (Yeast)
A pathogen that can create various levels of systemic damage throughout the body. Coconut oil was found, in one study, to cause a 10-fold drop in the colonization of the yeast in the gut. Another study revealed its ability to eradicate the pathogen from the body.
Thyroid
Coconut oil provides anti-inflammatory properties that may help reduce the specific inflammation leading to hypo and hyperthyroidism. Contrary to soy and some vegetable oils, coconut oil does not contribute to thyroid malfunction.
Heart and Cholesterol
Studies over the last 15 years have confirmed coconut oil's beneficial support for healthy levels of LDL, HDL and total cholesterol. According to the data, saturated fats, specifically coconut oil, raise HDL (good) cholesterol while transforming the problematic LDL. Looking at traditional diets around the world where coconut has been consumed as a daily part of the diet for generations, researchers found no indication of vascular disease or any evidence supporting the outdated belief that saturated fat intake has a harmful effect.
Brain
Recent studies indicate possible benefits for helping restore malfunctioning brain cells which may assist people with certain brain disorders, epilepsy, and prevention of Alzheimer's disease.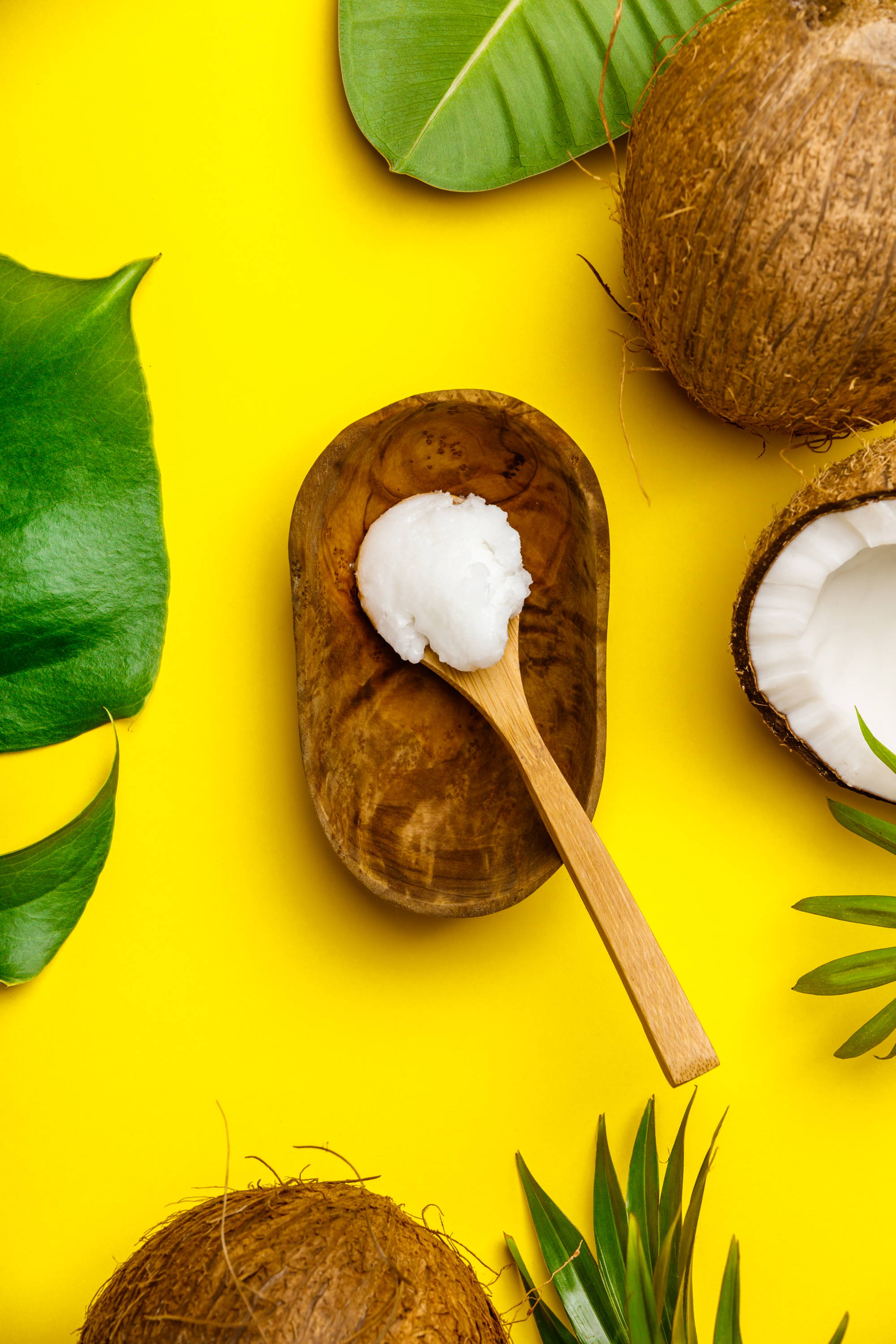 Digestion
Beneficial fatty acids may help protect stomach linings from bacteria that causes ulcers and damages the microbiome.
Weight loss
As a good fat, coconut oil is easily digested. It provides "fuel" for your body and helps stimulate the metabolism in ways that offer support to reducing body fat. It has also been found to help curb appetite. In one study, participants consuming the most MCTs at breakfast found they ate less, overall, at lunchtime. Those consistently eating the most MCTs consumed an average of 256 fewer calories on a daily basis.
Skin Infection
Benefits include helping prevent/treat skin infections, eliminate lice and treat acne (combined with turmeric). It is also reported to have a healing effect on athlete's foot, ringworm, diaper rash and eczema.
Skin Care
Many use it as a moisturizer and to relieve dry itchy skin. Because the oil helps keep connective tissue supple, it may contribute to reducing the appearance of wrinkles while also helping exfoliate dead skin cells. It is also used as a facial cleanser and make-up remover in addition to serving as a shaving lotion.

Hair
Coconut oil is has been used to help restore moisture and shine to dry hair in addition to helping protect it from breakage. Many use it as a weekly oil treatment for damaged or color-treated hair.
Pets
Due to coconut oil's antibacterial properties, it has been used on pets to help "hot spots" and mange.
Oral health
One study found that massaging coconut oil on the gums for ten minutes a day may provide a significant impact in reducing plaque and decay-causing staph bacteria.
---
2 drops of essential oil of your choice or a pinch of clove powder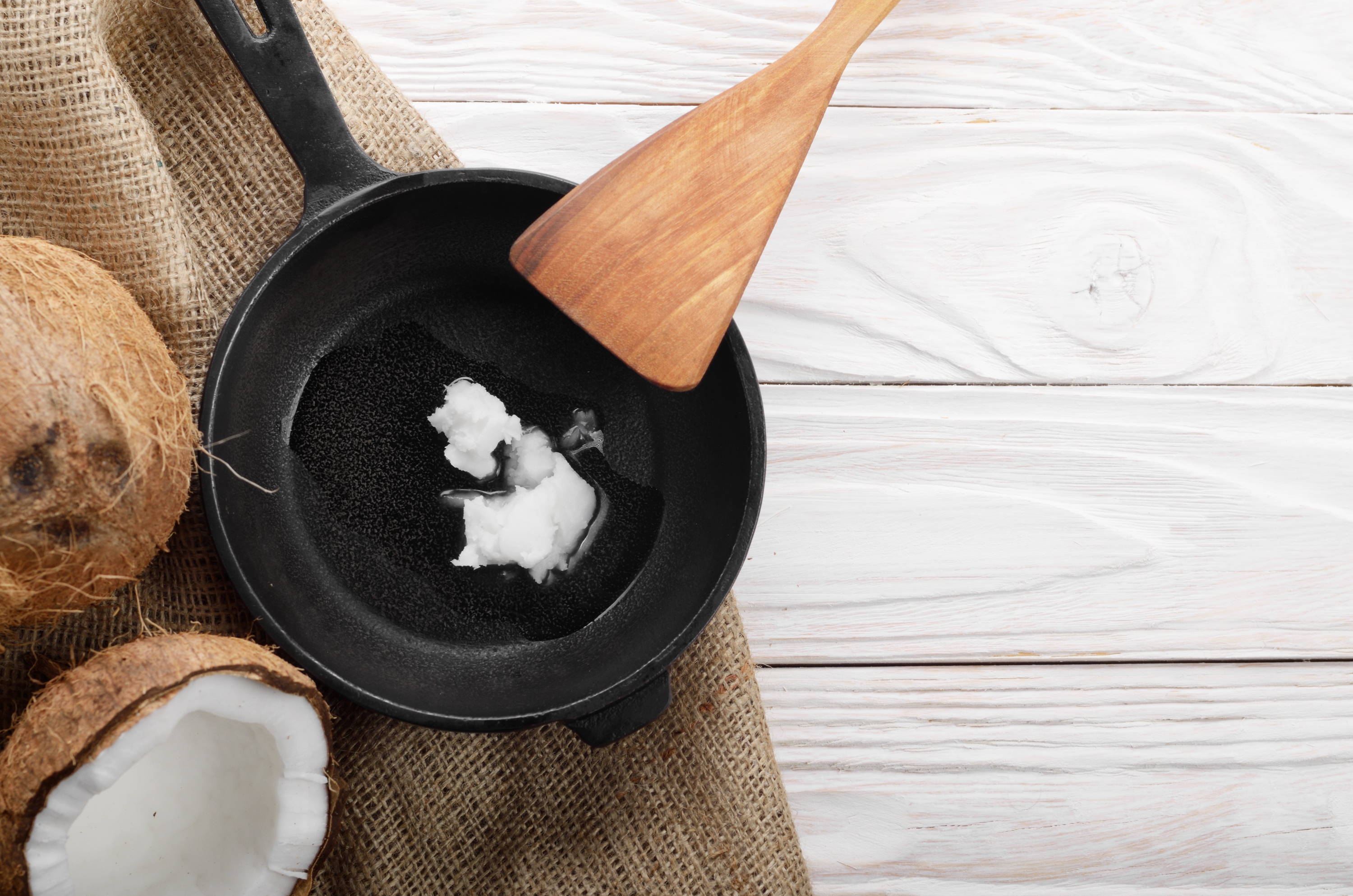 In the 1980s, the Center for Science in the Public Interest (CSPI) spearheaded a campaign against the use of healthy saturated fats (specifically coconut oil) and touted trans fats as a healthier alternative. As of 2018, the FDA has declared that trans fats would not longer be allowed in food because of the potential health risks.
Coconut oil has undergone the trials that prove its benefits.
---

Megan is our product curator and store visionary. Personally vetting every product that comes through the door, she evaluates thousands of items each month with a focus on quality ingredients and value. Well-schooled in the supplements department and the editor of our in-store newsletters, she still insists her main job is raising three daughters! (Wichita, Kansas)
2019 marks Jae's 20th year working as a Holistic Nutritionist and Supplement Specialist in the Health Food industry. This environment has afforded the opportunity to discuss health issues and solutions with thousands of customers and clients. Along the way, she has acquired multiple certifications including biogenealogy, environmental biology, holistic nutrition and various healing modalities. She is currently studying to complete a Ph.D in Holistic Nutrition.
All Eureka Market Education Guides are intended for educational purposes only. The guides are NOT intended to substitute for professional medical consultation and as such, do not diagnose, prescribe or offer personal medical advice. Always consult with your health care professional before taking supplements with prescription medications.
Manuka Honey:
Nature's Assist for Major Viral & Bacterial Issues
Berries: A Nutrition Powerhouse